About Eritrea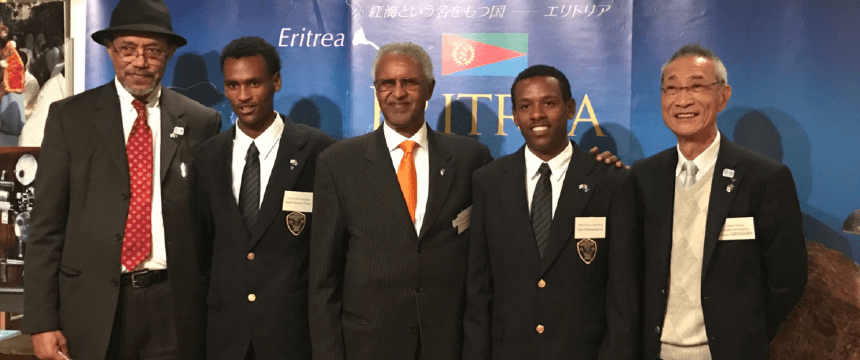 FGC MISSION
MoU was signed with the Eritrean National Olympic Committee in September 2014 with the aim of assisting Eritrea in participating in Olympic and Paralympic Games toward 2020, especially to support Paralympians.
The above will also lead to contributing to sound development of children and youth in Eritrea, and also to improving the circumstances handicapped people are placed in.
Surrounding environment of children and youth are changing in daily basis.
Activities that are not on the list above also done case by case.
For more detailed information, please check out the following "Activity Report".
eritrea DATA
Surface Area:117,600 square kilometer
Population:Approx. 5.6 million people (2012 Population Reference Bureau)
Language:Tigryna, Arabic, Other ethnic languages
Capital:Asmara
Currency:Nakfa (1 USD=15 Nakfa)
Japanese in Eritrea:2 people(2011)
Eritrean in Japan:25 people(2011)
* Data from Ministry of Foreign Affairs of Japan
eritrea ViewEritrea
Eritrea suffered lots of hardships under the military rule of foreign countries for many years. After the World War II most African countries became independent. However, Eritrea was not allowed to become independent, affected by the Cold War and the power balance of super powers. After more than 30 years of the war of independence, it could finally declare independence in 1993 and become a member of UN. Although there was a border conflict with Ethiopia also after it, Eritrea's situation is now considerably stable compared with other African countries. Eritrean people are honest and hard-working. Track & Fields and bicycle events are very popular in Eritrea. However; most sports facilities are outdated. Not to mention, the circumstances for sports of handicapped people are far away from a satisfactory level.