About Bhutan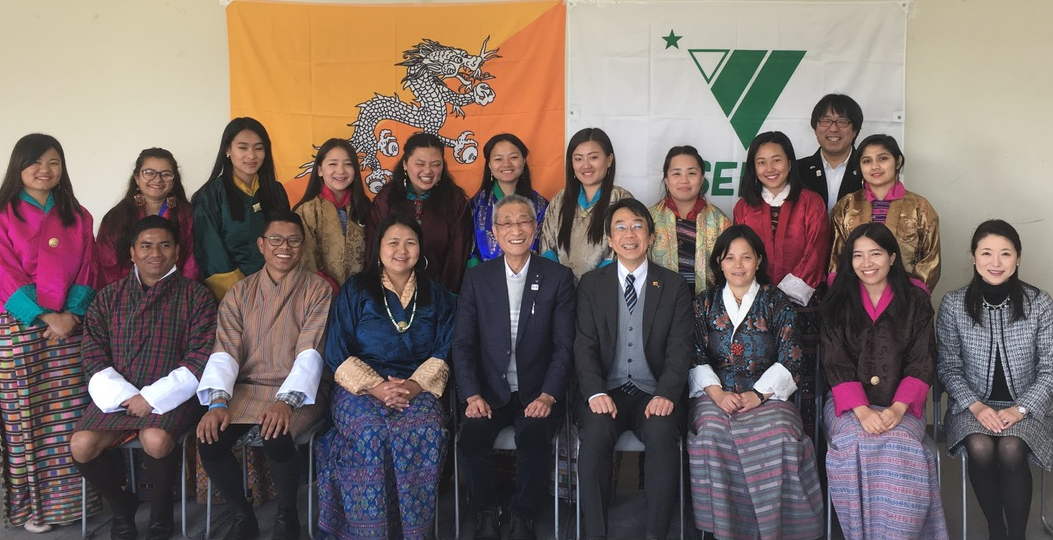 FGC MISSION
Provide educational opportunity to children in areas where access to education is limited
Support for students in cooperation with Royal Thimphu College(RTC), the first private university in Bhutan
Support Bhutanese high school students to study in Japan.
Surrounding environment of children are changing in daily basis.
Activities that are not on the list above also done case by case.
For more detailed information, please check out the following "Activity Report".
bhutan DATA
Surface Area:38,394 square kilometer
Population:Approx. 797,000 (2016 estimate)
Language:Dzongkha(Official Language), English
Capital:Thimphu
Currency:Bhutanese ngultrum

Japanese in Bhutan:107 people(2016)
Bhutanese in Japan:180 people(2017)
* Data from Ministry of Foreign Affairs of Japan
bhutan ViewBhutan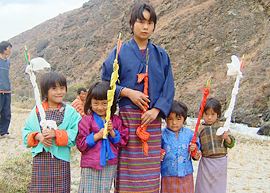 Due to the strong Bhutan-Japan friendship Bhutan delivered aids to Japan, after the Great East Japan Earthquake.
Children in Bhutan are highly motivated learners and wants to improve more, but there is limited access to education in Bhutan. Some children drop-out of school to take care of their siblings and family. They do not have an easy accessibility to education unlike in Japan.
Health care and educational environment are especially poor in mountainous and remote areas.