About Bangladesh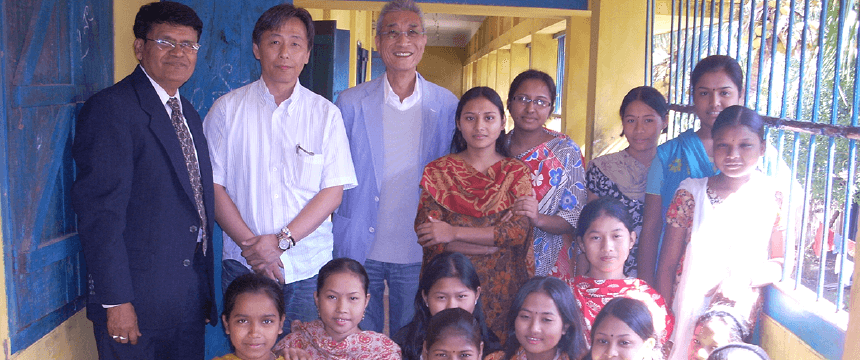 FGC MISSION
Supporting Agrasara Complex (Including Agrasara Orphanage)
Planned and coordinated the construction of garment factory for vocational training and social independence
Surrounding environment of children are changing in daily basis.
Activities that are not on the list above also done case by case.
For more detailed information, please check out the following "Activity Report".
bangladesh DATA
Surface Area:144,000 square kilometer
Population:161 million 750 thousand people
(Bangladeshi census, Jan 2017)
Language:Bengali(Official), English
Capital:Dhaka
Currency:Taka

Japanese in Bangladesh:848 people(Oct.1, 2016)
Bangladeshi in Japan:12,374 people(registered in embassy, Dec 2016)
* Data from Ministry of Foreign Affairs of Japan
bangladesh ViewBangladesh
Children in Agrasara Orphanage

Cafeteria in Orphanage

View of Bangladesh
There is an orphanage in East Gzura Village in Bangladesh. Two bowls of dal is the daily meal at the orphanage.
The number of orphans increase every day and it has become almost impossible to keep a track of the number of orphans.
Even in this uncertain situation of having to live a life where getting access to a meal is questionable, the children's dreams are not different from other children in the world.
"I want to become a doctor"
"I want to be a teacher"
Even in crisis, the children hold their dreams close.
However the reality is that there are no opportunities of proper education available to these children in the orphanage. Eventually, they suffer the bitter truth, that is unemployment.
Living for them is not a mundane activity it is an everyday challenge.