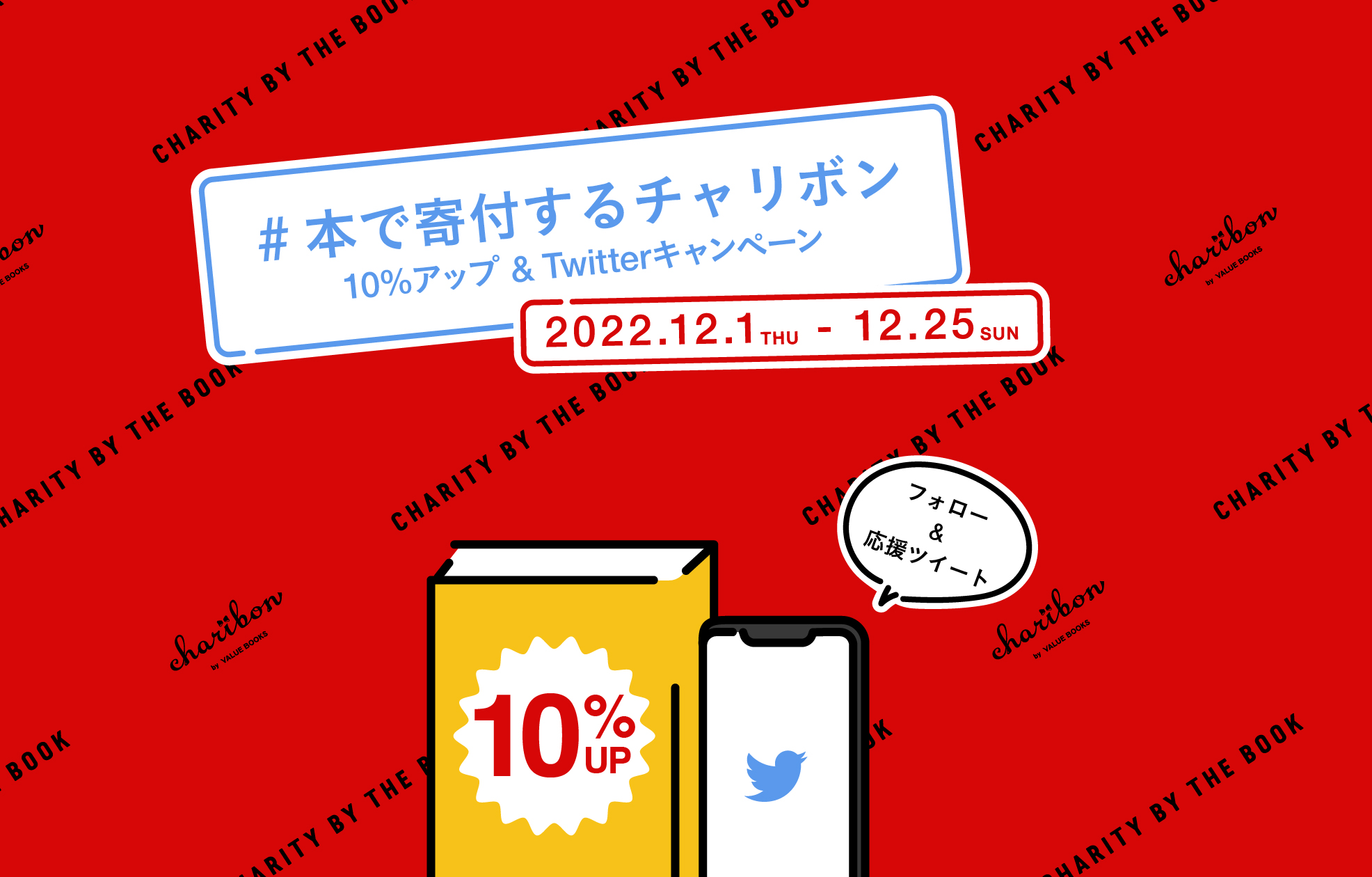 From December 1st, the Value Books, Inc. in partnership with the Foundation for Global Children (FGC) will offer you a special promotion.
Period: 12/1-12/25
Details:
10% additional to the donation amount
If you apply during the above period, the purchase price of books, DVDs, etc. will be increased by 10%.
Twitter promotion
Follow the official "Charibon" account and tweet a message of support to the organization you wish to support, and "Charibon" will donate 100 yen for each tweet.
Promotion summary (Japanese is only available)
Regarding "Charibon"
"Charibon" is a new donation system that collects the books, DVDs and other materials that donors have finished reading, redeems them, and donates them to organizations (NPOs, schools, local governments) that aim to solve social issues in various fields.
FGC is registered as one of the recipients of this donation scheme. It is a great way to contribute to society through your unwanted books and DVDs, and is beneficial to both the donors and the recipients.
With a simple application, you can have a courier company come to your home to collect your items, making it an easy and convenient way to contribute to society.
If you are having trouble disposing of your books and DVDs, or if you want to contribute to society but don't know how to do it, please take this opportunity to use "Charibon".
Click here for donation. (Japanese is only available.)