Graduates of SEISA Kokusai High School Shonan in FY2020, Mr. Nidup and Ms. Sonam from Bhutan, and Mr. Natnael from Eritrea, are now moving on to their own careers.
Mr. Nidup and Ms. Sonam will continue their archery training and pursue higher education in Bhutan, their home country. "I am very happy that my three years in Japan concluded in a great way", says Mr. Nidup in the interview at the graduation, while Ms. Sonam says, "I cried when I made a decidion to go back to Bhutan because people of SEISA were like my family in Japan." On March 14, the students left safely for the Kingdom of Bhutan, farewelled by teachers and FGC staff who had taken care of them during their stay in Japan.
On the other hand, Mr. Natnael is determined to study in Japan and successfully passed the entrance exam to SEISA Dohto University. From this spring, he will study Sports Physiology while continuing his training in track and field as a university student. Although each student will have different career paths, their bonds with SEISA will remain. We believe that they will work hard in their studies and succeed by utilizing the experiences they gained in their high school life.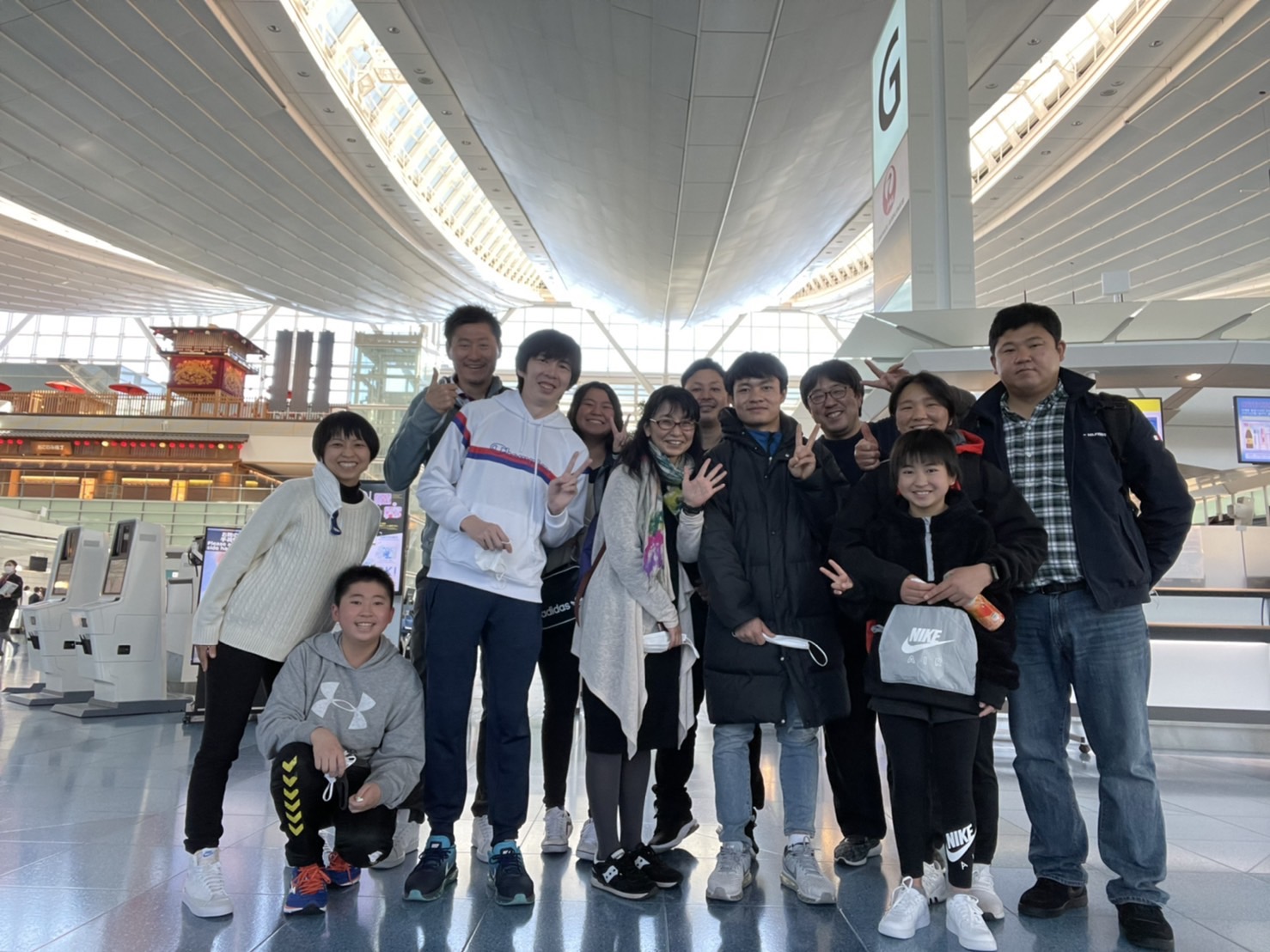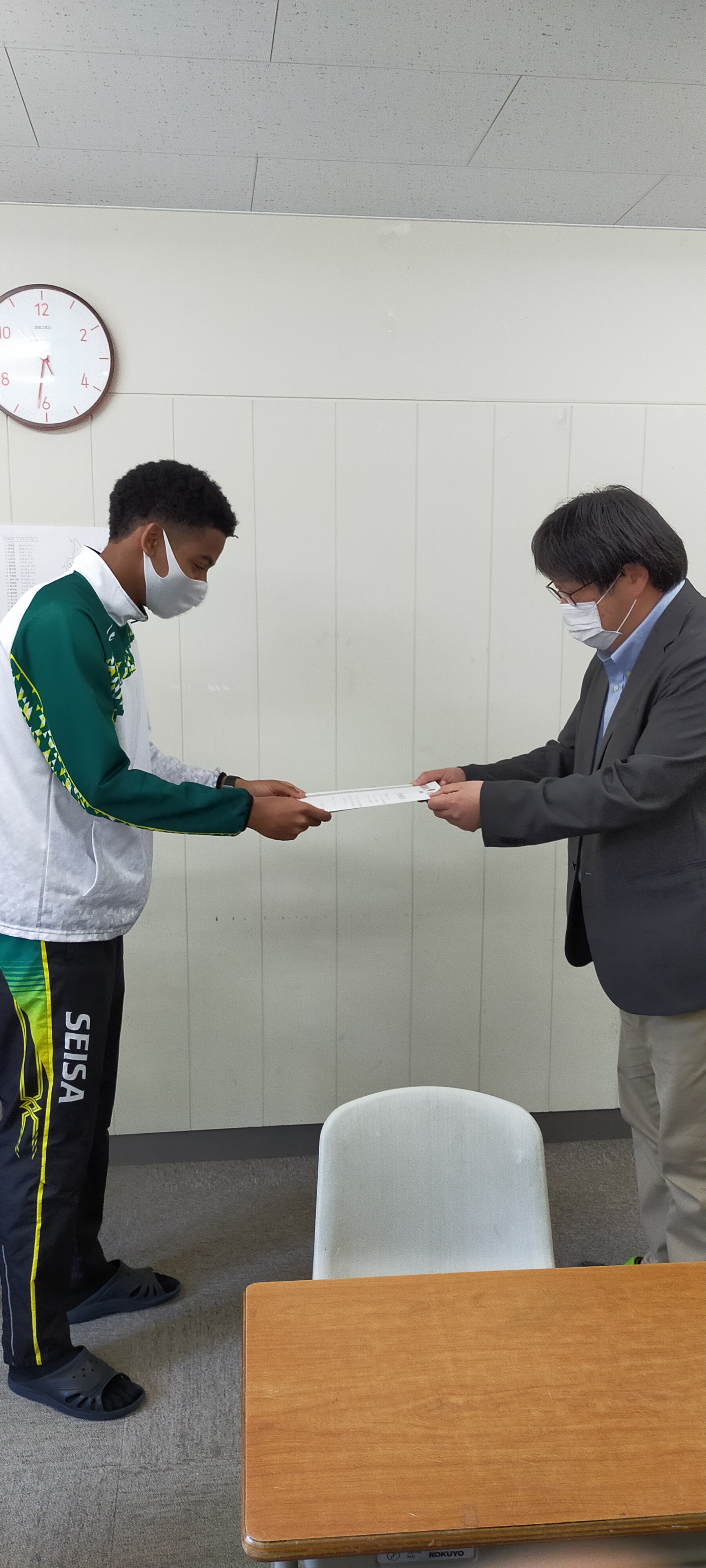 Award his acceptance letter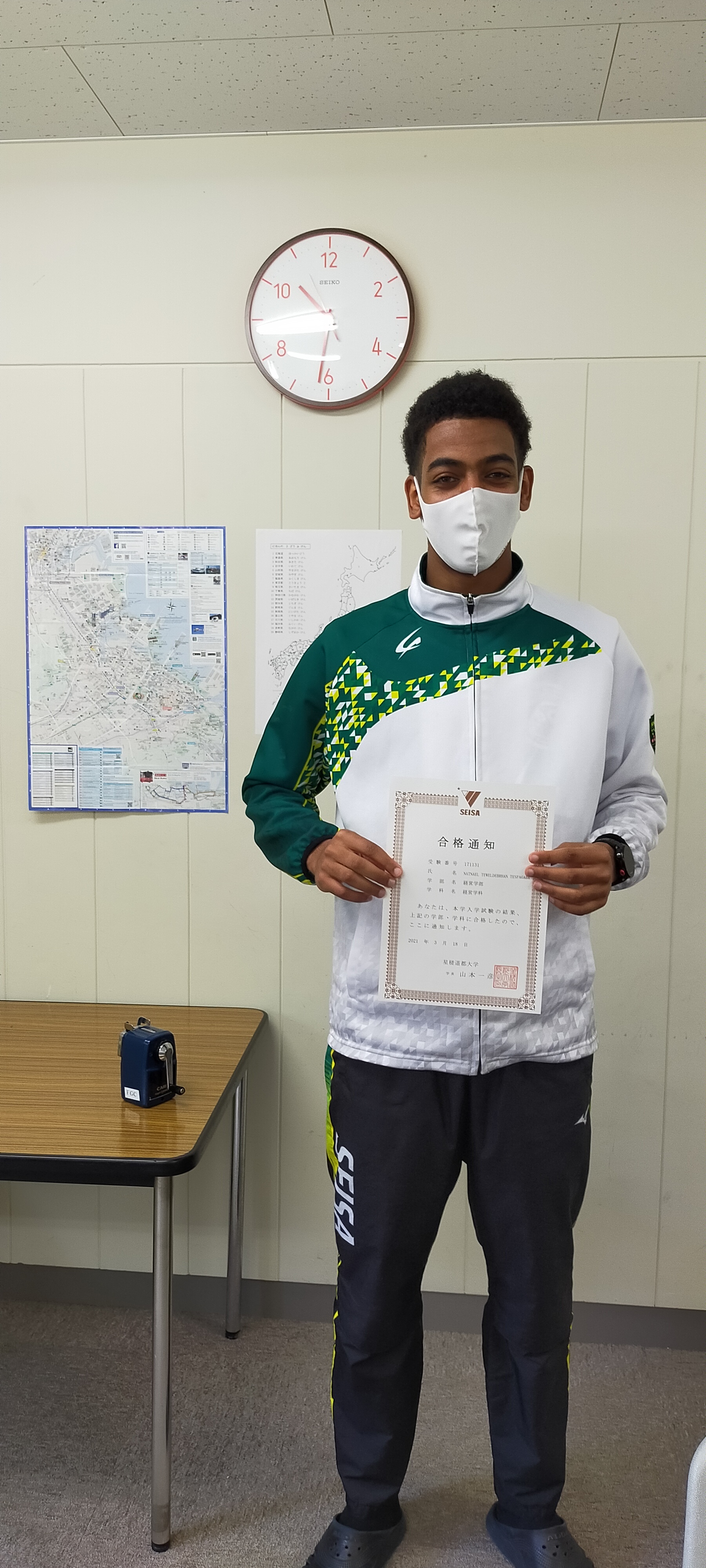 Mr. Natnael, a student at SEISA Dohto University, will start his studies from this spring.