Students from Eritrea and Bhutan, studying at SEISA Kokusai Shonan High School, Dejen, Anur, Thsering, Sonam and Nidup participated in Oiso Town interexchange meeting event! This interexchange meeting was a part of the "SKY Project" and realized with the cooperation of a group of Oiso town to promote the improvement of eating habits (commonly known as Mama's Party). At the event, Mama`s Party introduced four local cuisines of Eritrea and Bhutan "that can be reproduced at home by adapting to Japanese people`s taste while keeping the original flavor". International students communicated with people from Oiso town by explaining about the pictures of Eritrea and Bhutan projected on the screen, helping cooking, arranging table setting, and enjoy dishes together.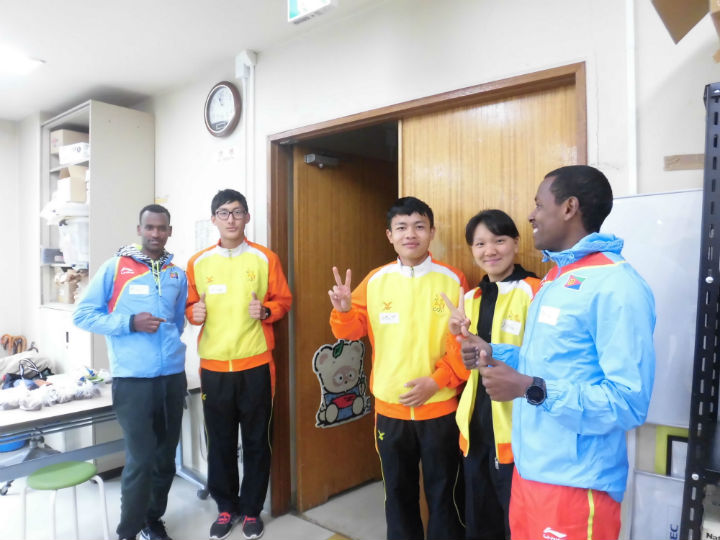 From left, Dejen from Eritrea, Thsering, Nidup and Sonam from Bhutan, and Anur from Eritrea.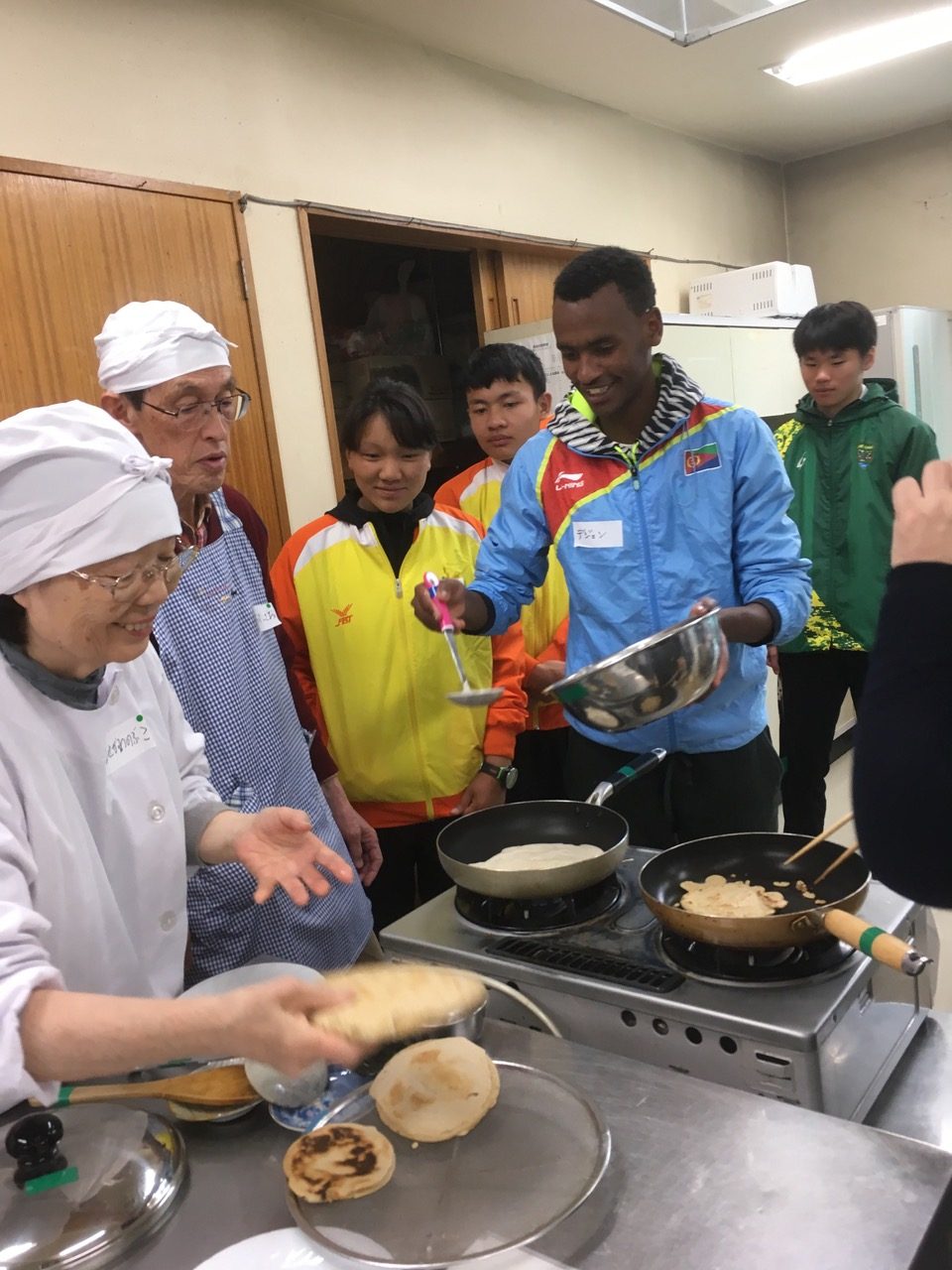 Dejen showed us how to cook "Injera", the staple food of Eritrea. Mama`s Party says "Actually seeing how he cooks help us to understand better." "Injera" is a kind of sour-like crepe made from plant flour called Tef of the family Gramineae.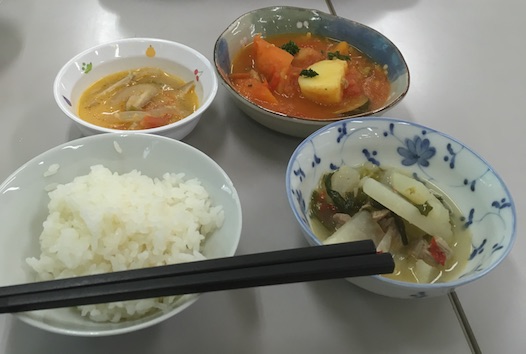 At the event, participants cooked local cuisine called Injera and Aricha from Eritrea, and Shamo Datshi and Phaksha Paa from Bhutan!
"Dishes remind me my mother`s taste"
"I felt my country first time in Japan since I came here"
"Thank you so much preparing such many dishes."
International students enjoyed local cuisine after a long time since they left their country, and felt deeply comfortable with warm and homey atmosphere of Mama`s party.
At the closing of the event, they expressed their gratitude and astonishing through English and Japanese.
International students will continue to participate in interexchange events through "SKY Project".
About "SKY Project"
Towards Tokyo 2020 Olympic and Paralympic Games, Kanagawa prefecture, Odawara city, Hakone town, Oiso town and SEISA group are jointly organizing "SKY Project" to promote Sports (S), Education (K-Kyoiku) and Friendship (Y-Yukou) through interexchange between Eritrea and Bhutan, countries that municipals host for pre-game camps.