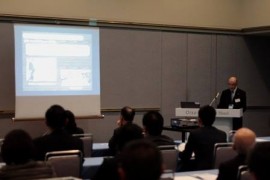 On September 11, 2015, our 1st Activity Report Conference was held at Oiso Prince Hotel.
 In this May FGC was authorized by the Cabinet of Japan as a "Public Interest Incorporated Foundation" and made a new start.
 In this conference, we reviewed the progress of the activities so far and introduced our vision toward the future to our supporters. Kenji Eguchi, the chairperson of FGC, complimented the supporters with the letters of appreciation.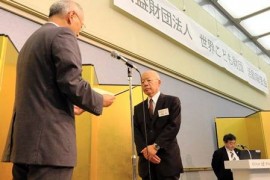 It was a meaningful opportunity for us to express our gratitude to them and also to develop further relationships with each other.
 We will continue to make our utmost efforts to create the children's smiles in the world.